New Spotlight Partner – Hurst Botanicals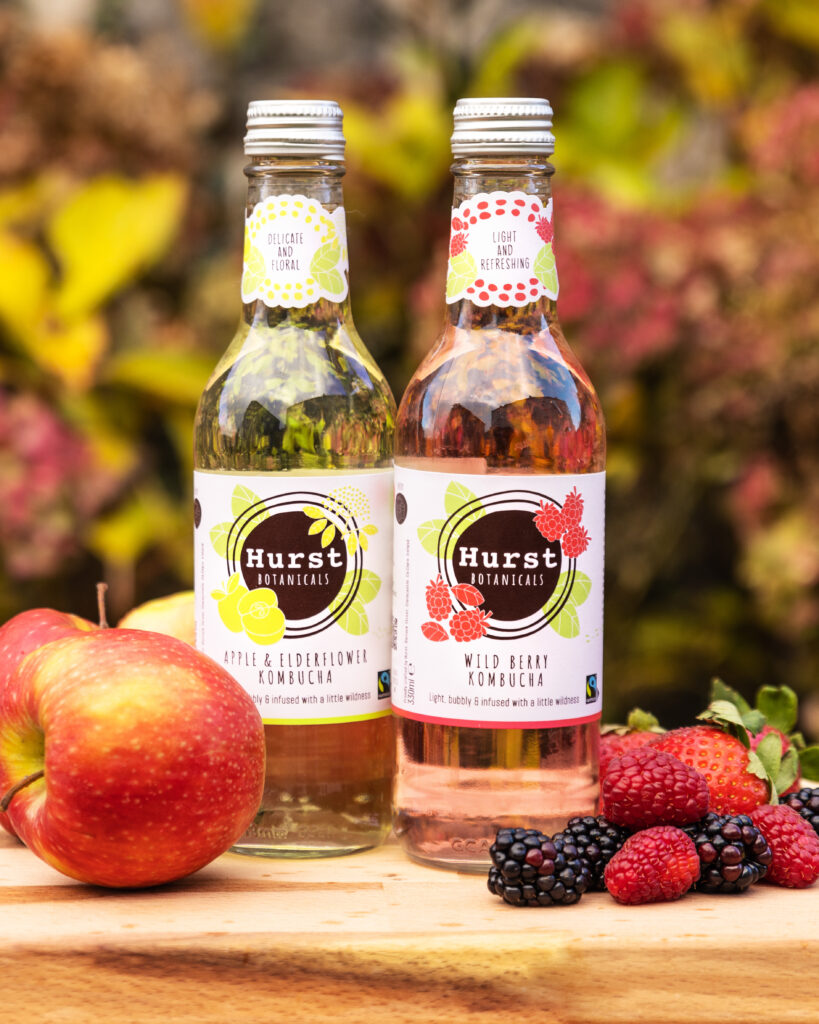 As part of a committment to putting the Spotlight on new and exciting start ups we are deleighted to announce Hurst Botanicals as a new event partner for 2023. To celebrate the announcement the good people at Hurst Botanicals have provided some great prizes if you sign up for the event on or by Sunday 28th May you are in the draw for a great prize.
Tickets to Taste of Dublin in the Iveagh Gardens this June (where the Hurst Botanicals team will be showcasing) and 1 box of Hurst Kombucha
Meet Hurst Botanicals
Hurst Botanicals is Ireland's first and only Fairtrade kombucha brewery. It was founded by Ellen Quinn & Alex Falco in 2021. With their food science and commercial backgrounds they wanted to create drinks that represented their combined love of drinks, food & nature. They first started brewing and fermenting kombucha during lockdown in a place called Hurstpierpoint, where the name Hurst comes from. Hurst is a very old word for a wooded hill.
In the brewery they take light tea botanicals and extract their nutrients to feed their live kombucha cultures. Once the right conditions are in place, they leave them to ferment and work their magic for 7 to 10 days using old kombucha brewing methods, never rushed. This creates light, bubbly kombucha drinks that naturally contain organic acids, antioxidants and only 36kcals for added wellbeing. All ingredients that can be sourced as Fairtrade in Hurst are, which means the farmers they trade with get a fairer price for their produce. Hurst are one of the few Fairtrade soft drinks producers in the world.
For more information visit HURST BOTANICALS